Go on to be a part of a successful team of data scientists. Expand your opportunities and make your ambitions come true. Find your place in the Amazinum company and implement revolutionary technologies with us.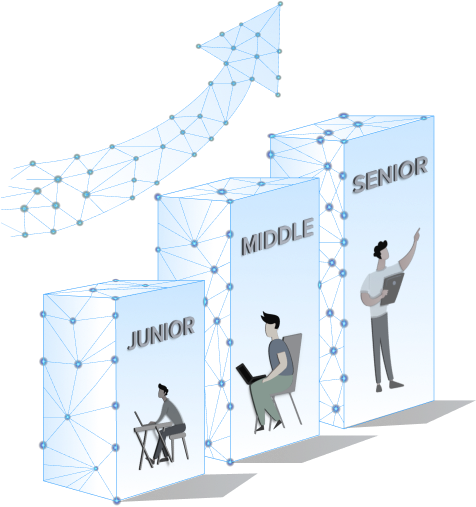 Our company does our best to make employees feel comfortable. That is why we provide pleasant working conditions and create an environment where it will be convenient for everyone to work, develop and spend time in the company of colleagues.
Financing of training courses and industry programs
The expertise of the entire company and advice from colleagues
Comfortable workplace with provided equipment
Table tennis and mini hockey
Pizza day every month
Convenient work schedule
Restroom
25 days of vacation
Summer and winter corporate parties in the Carpathians
Company tournaments & team building activities
Office music, drinks, snacks &  treats
Let us tell a few fast facts about the previous camp
Number of participants: 13
Hired graduates: 6
Our DSC graduates have acquired knowledge in various fields of

Data Science

Leveraged the knowledge of Machine Learning, Deep Learning, NLP, Sentiment Analysis, etc.
Get the practical skills in data processing using libraries like

Pandas, Numpy

, and visualizations Plotly, Matplotlib, Seaborn.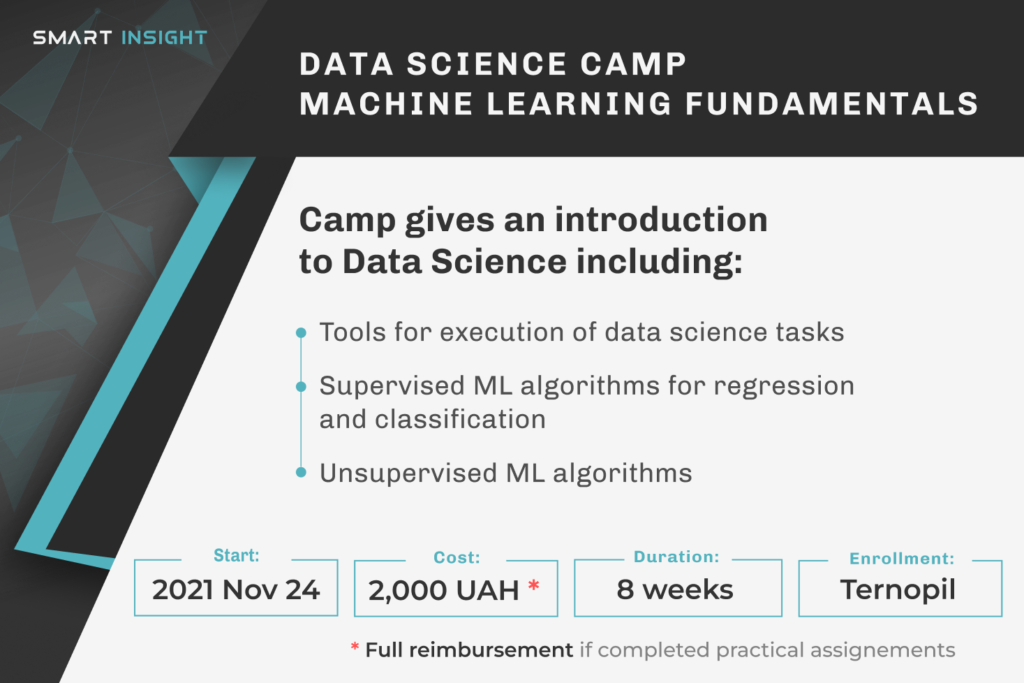 Here's our next Data Science Camp! Suppose you are looking for an opportunity to build your data skills, get deep into machine learning, and artificial intelligence, and start your career in IT company. In that case, the offline Data Science Camp is what you need.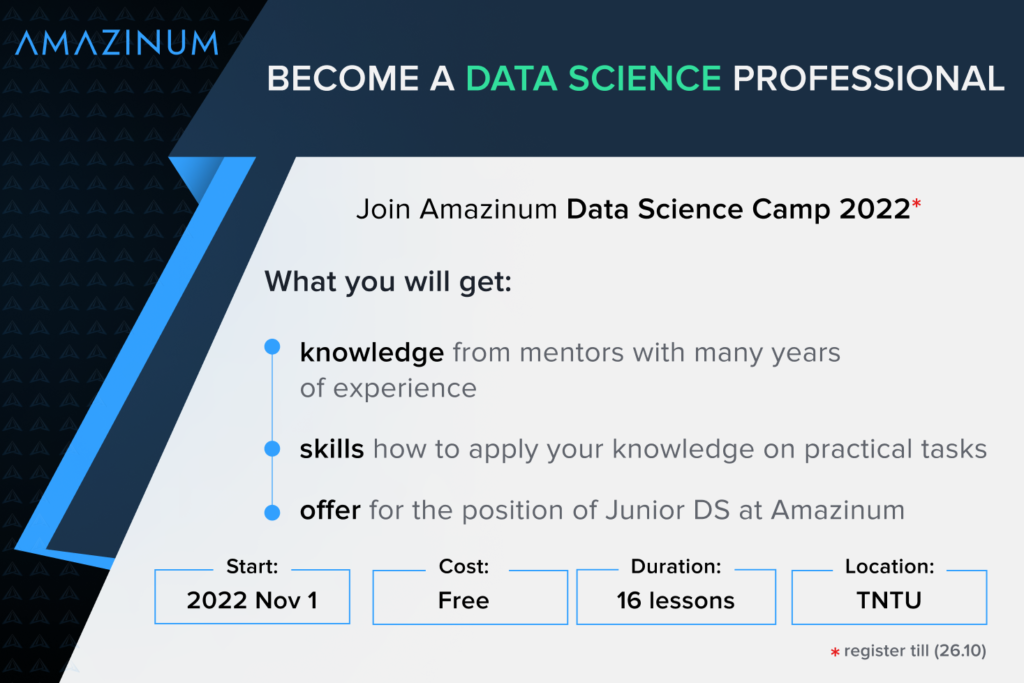 Start: 1 Nov, 2022
Offline
Ternopil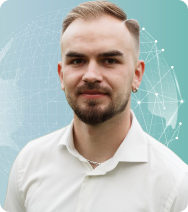 Hello there!
Amazinum Team assists you through all data science development processes:
from data collection
to valuable insights generation.
Get in touch with our CEO and Data Scientist to figure out the next move together
Vitaliy Fedorovych
CEO, Data Scientist at Amazinum
vfedorovych@amazinum.com