Join  Data Science Camp 2023
Don't miss the opportunity to build your data skills, get deep into machine learning & artificial intelligence, and start your career in the IT company.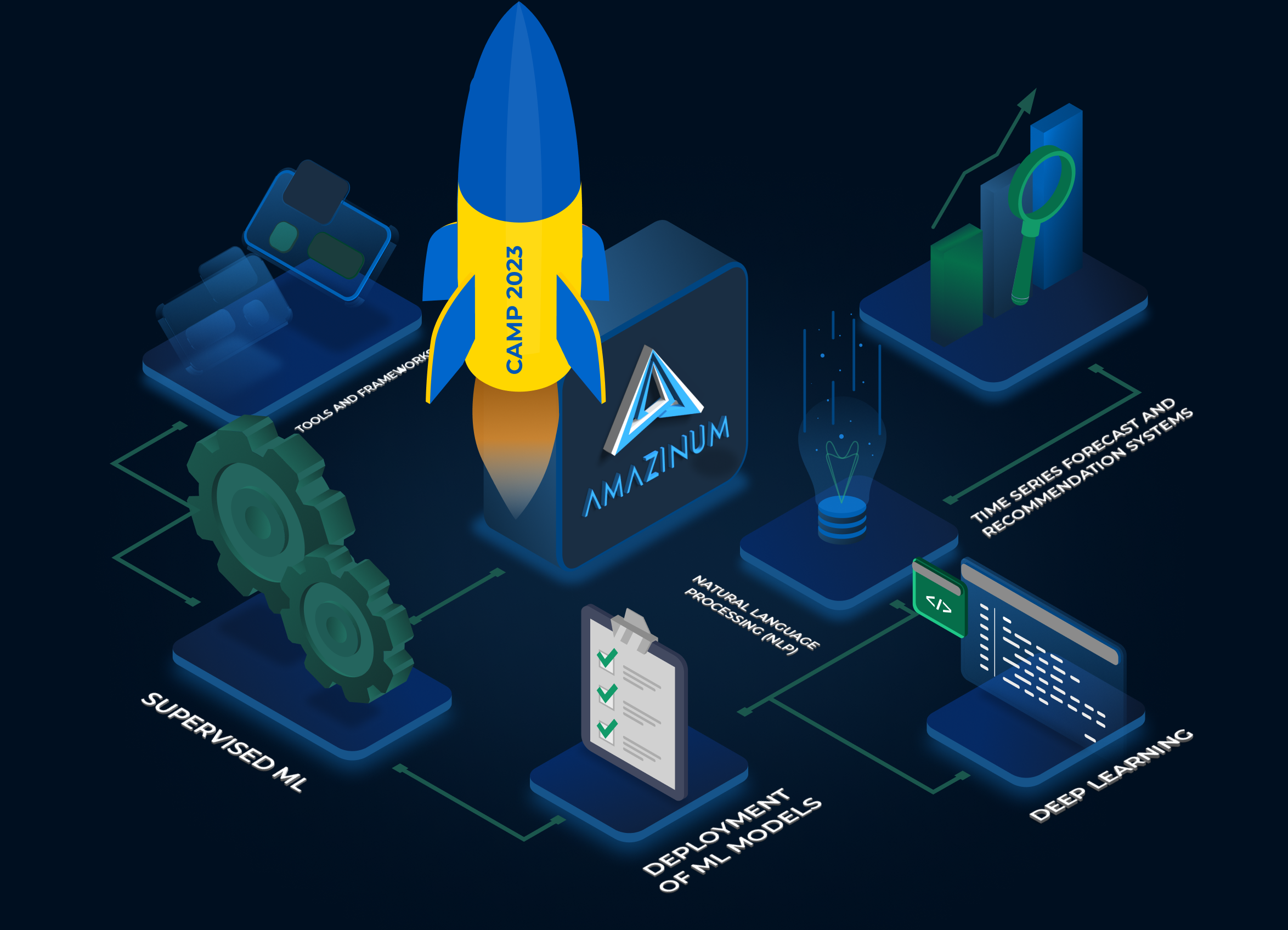 Amazinum, an outsource data science company, launches its next Machine Learning Fundamentals Camp. Profound knowledge of DS, Deep Learning, Supervised & Unsupervised ML tools and solutions, so catch a chance to join  the offline Amazinum Data Science Camp right away!
How to Apply to the Data Science Camp?
Complete the simple
technical task
Start your learning
path on Oct 3, 2023
Check out the Data Science Camp program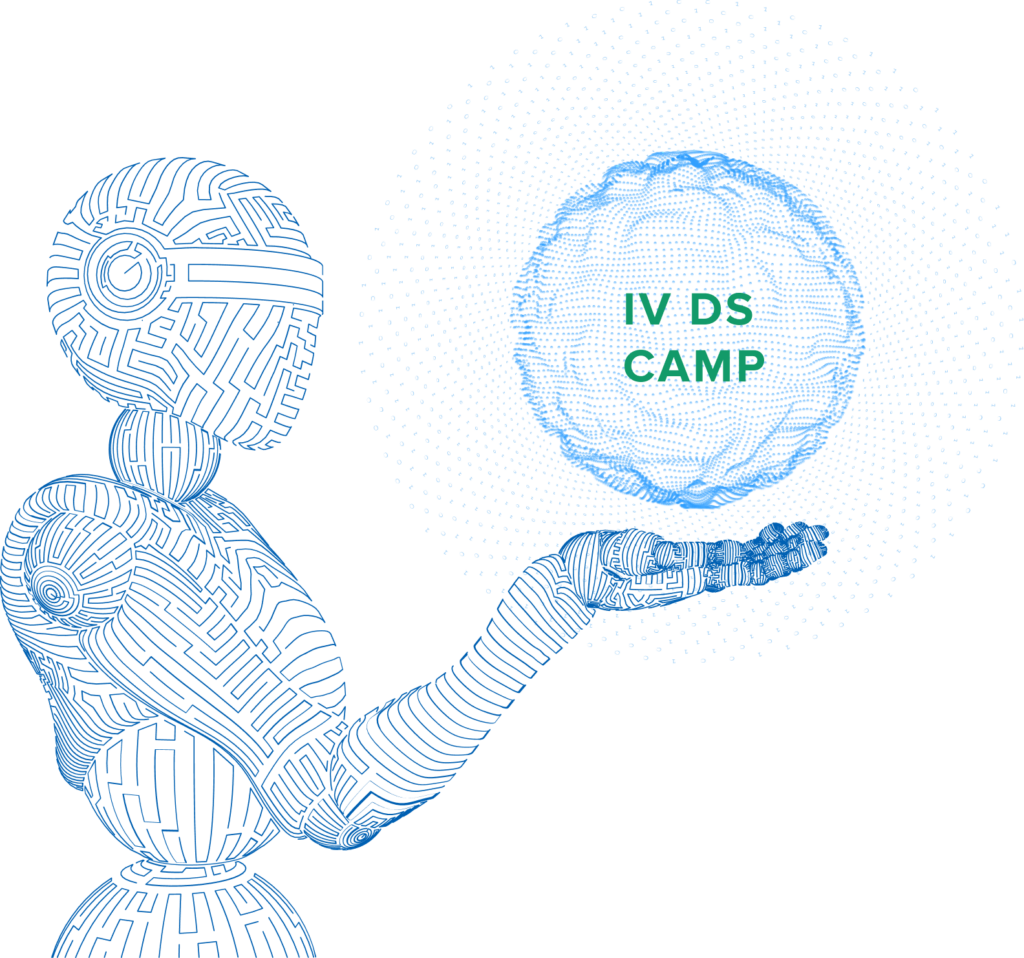 Time Series Forecast and Recommendation Systems
Natural language processing (NLP)
What Our Graduates Say About the Camp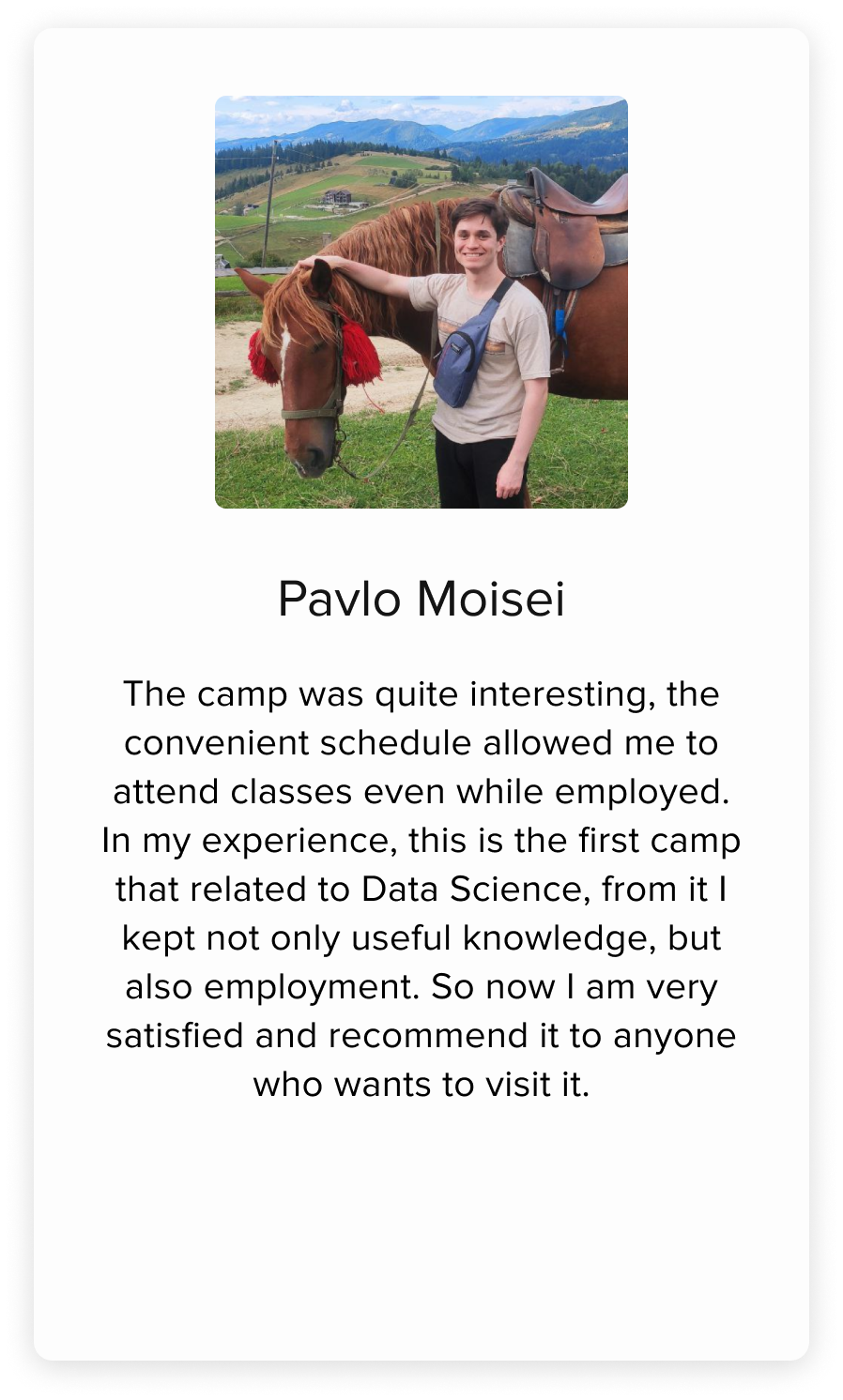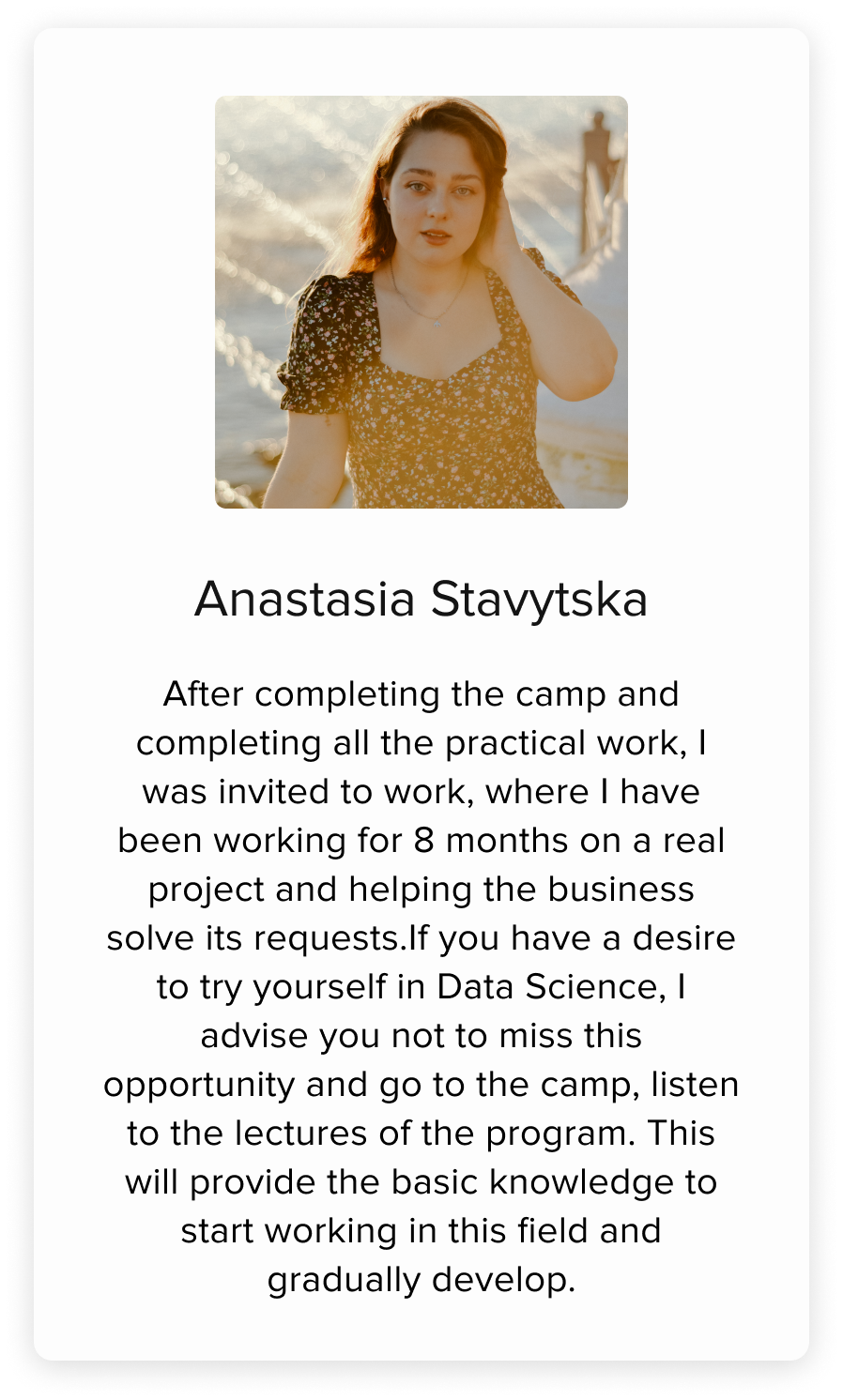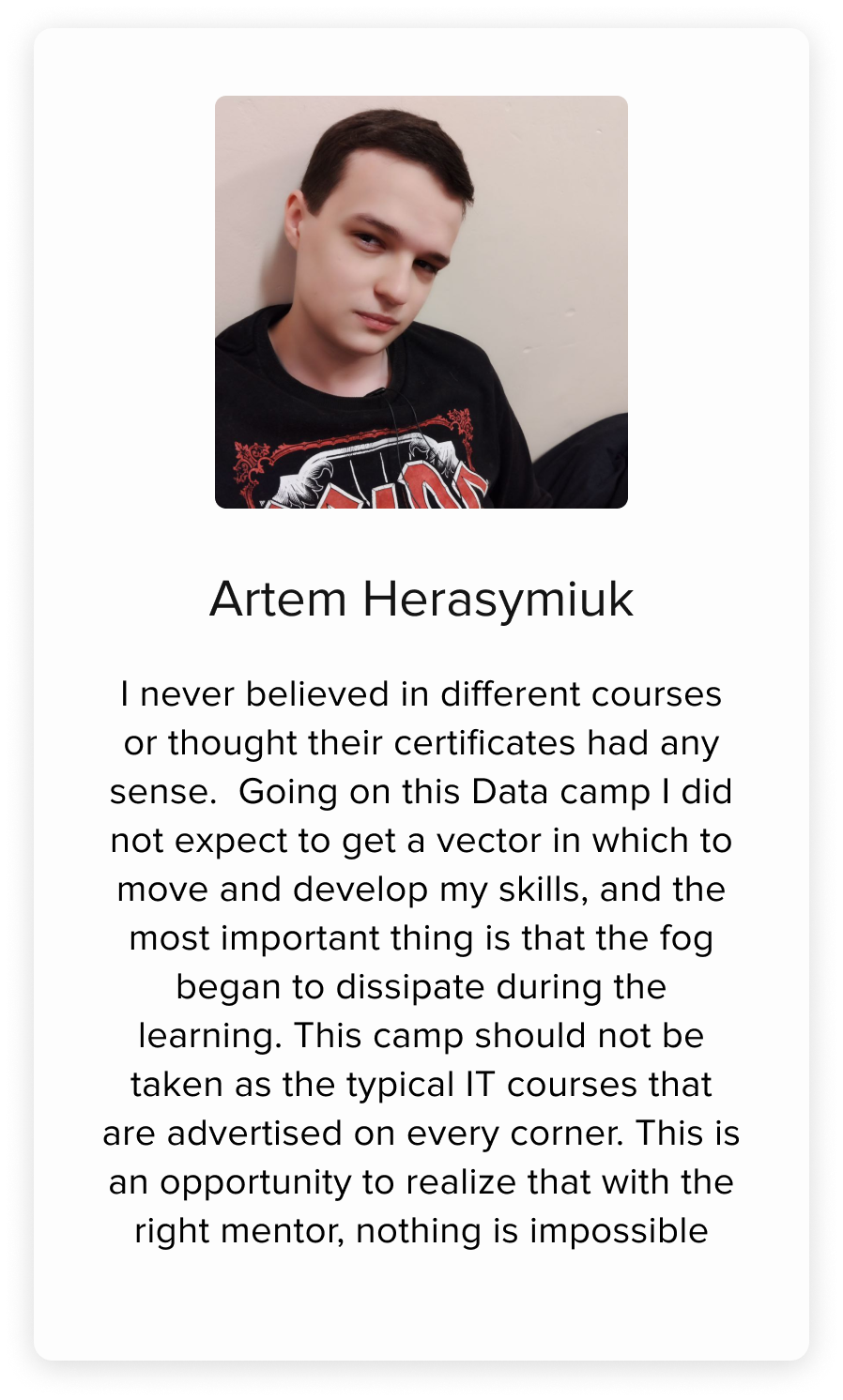 We deeply appreciate our partners for cooperation. Every member of the Amazinum Team does their best to provide the highest quality of services and solutions. We satisfy all your needs and requirements.