There is no doubt that shipping is one of the most popular ways of transporting goods and materials to and from different parts of the world. This can be confirmed by the stable demand, which rises rapidly from time to time. And of course, this industry makes a considerable contribution in the economy and forces driving global trade growth.
The combination of long distances and sailing times, port congestion, empty container shortage, weather conditions, and all other natural hazards create a high level of uncertainty in maritime shipping and logistics. So in order to remain competitive, it is important for companies to invest in innovations and develop technologies for voyage management and its optimization That is already actively being implemented today.
In the last year, $331 million has been invested in startups and SMEs developing AI solutions for the maritime sector, with a further $43 million in grant funding being awarded to develop the technology for the maritime sector around the world, according to the recent report published by Lloyd's Register in cooperation with Thetius.
Quick Intro to Marine Data Science
The maritime trends and startups are only the top layer of trends of the industry developing. Modern realities dictate much higher standards than before, and shipping companies try to keep up with the times in order to be competitive and at the same time companies provide economic benefits of services for both sides – for themselves and for customers.
Large databases make it possible to manipulate and control situations that may occur at sea. And data science technologies make us prepared for this. We can predict options for solving an unpleasant situation or create stronger control of some process. Having access to real-time monitoring, data collection and analysis opens new horizons for this industry.
Many technologies have already been successfully implemented and bring their results, but there are a lot of issues that still waiting for the newest ways of improving processes. Let's take a closer look at the situations that are currently troubling the entire maritime industry and how we can solve them by data science services.
Machine Learning Solutions for Safety at Sea
Maritime companies are increasingly implementing ML technologies to support and create robust security systems. Ships often encounter unforeseen circumstances at sea:
adverse weather can delay arrivals and make massive harbor disruptions;
a technical problem or cyberattack that requires immediate solving;
a direct threat to the ship's integrity or the health of the crew.

Constant collection of voyage-impacting data allows us to predict the future route more accurately, including the speed of the ship, possible delays in ports, and bad weather. All data is the basis for future predictions made with ML technology. In that case, the system plans the ship's route more carefully, taking into account previous experiences. Sensors and indicators on the vessel allow you to control all systems and detect external dangerous factors to prevent and avoid danger before something happens. ML & AI-based systems collect data 24/7 and in case it detects anomalies, automatically will forward them to the control center to make appropriate adjustments.
Reduction of Fuel Costs
Digital systems onboard collect enormous amounts of data that are processed to see a complete picture of the vessel's performance. This information allows us to optimize the operation of the vessel in real-time in order to reduce the amount of fuel and in that way cut costs. For example, change the speed or direction. It is also equally important to monitor the condition of the vessel in order to reduce the risk of major repairs.
"We have found that traditional and legacy data analytics only look at 10% of vessel data, whereas our AI models can now look at close to 100% of vessel data and process this data instantaneously to create extremely accurate vessel performance insights around fuel consumption, speed, trim, hull fouling, and power consumption," Andy McKeran, Director of Maritime Performance Services, Lloyd's Register, said.
Artificial intelligence in the maritime industry makes it possible to solve one of the key problems – a large waste of fuel. The biggest preventable cause of excessive fuel consumption is hull fouling. Through the sensors and AI, we can regularly receive information about its condition and make analysis-based appropriate decisions. Then we can implement the automatic cleaning regime. It will optimize hull cleaning schedules to avoid the consequences that are economically unprofitable.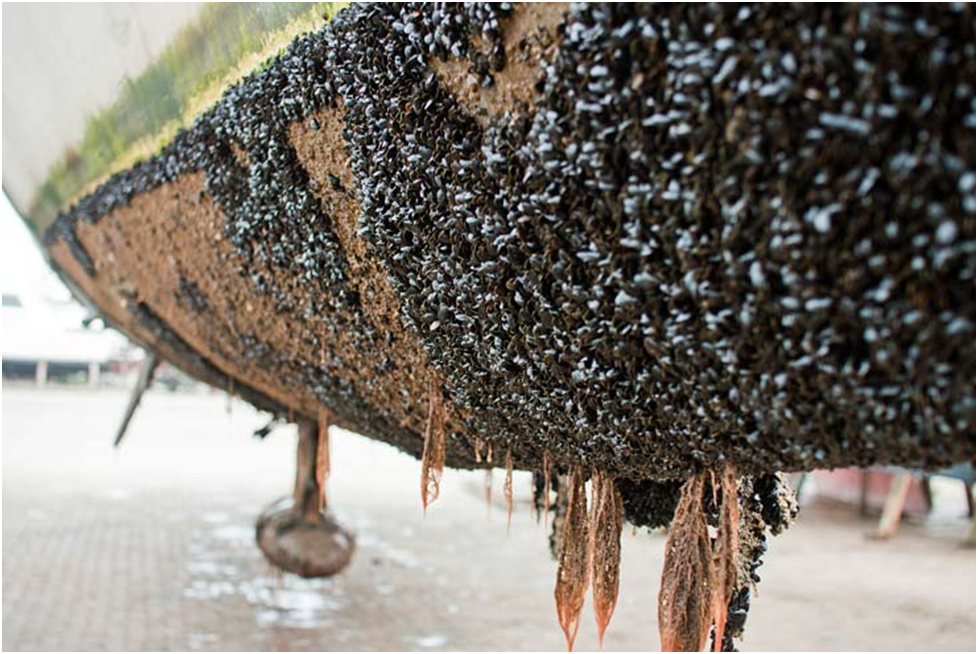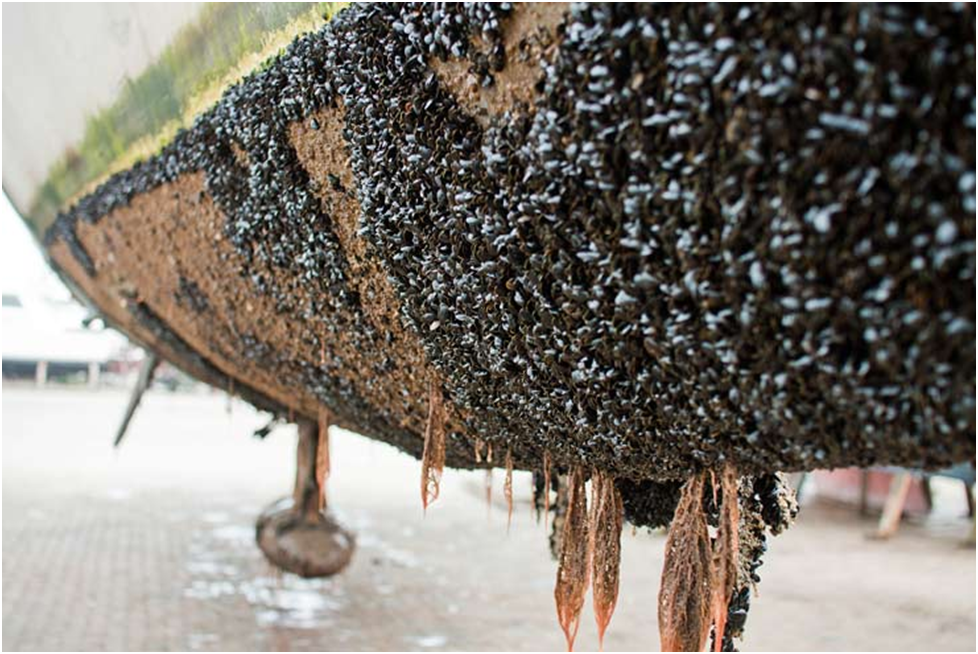 IoT Service Improvement
IoT solutions make a significant impact on maritime operations, provide automation in the shipping industry and create delivery optimization.
One of the main benefits we get from IoT is asset tracking and monitoring for shipping containers and other large items being transported along shipping routes. Currently, shipping companies use the AIS system to track the location of their vessels. But it does not provide information about the goods being shipped. LoT technologies help not only track the location of a ship at sea, they are able to provide the status and temperature of cargo containers that are important for perishable goods.When the temperature are not on optimal mark, the crew can be notified and begin looking into a solution to this problem. It prevents the loss of cargo.
AI in logistics allows for predicting cargo load, control of their integrity and dimensions, conditions during transportation (humidity, temperature), and delivery time. IoT gives this information to customers long before the vessel arrives at the port. It is also important to note that cellular connectivity at sea is not available. In that case, satellite connectivity is the best possible solution for the implementation of IoT technologies in this industry.
IoT technology provides for "multi-tenancy" or the ability to easily encompass different ecosystem participants. They include shippers, third-party logistics providers (3PL), carriers, ports, DCs, and haulers. This ensures a seamless streamlined supply chain structure without port delays, cargo confusion, or another problem. And if the problem point was found – it solves for a few seconds.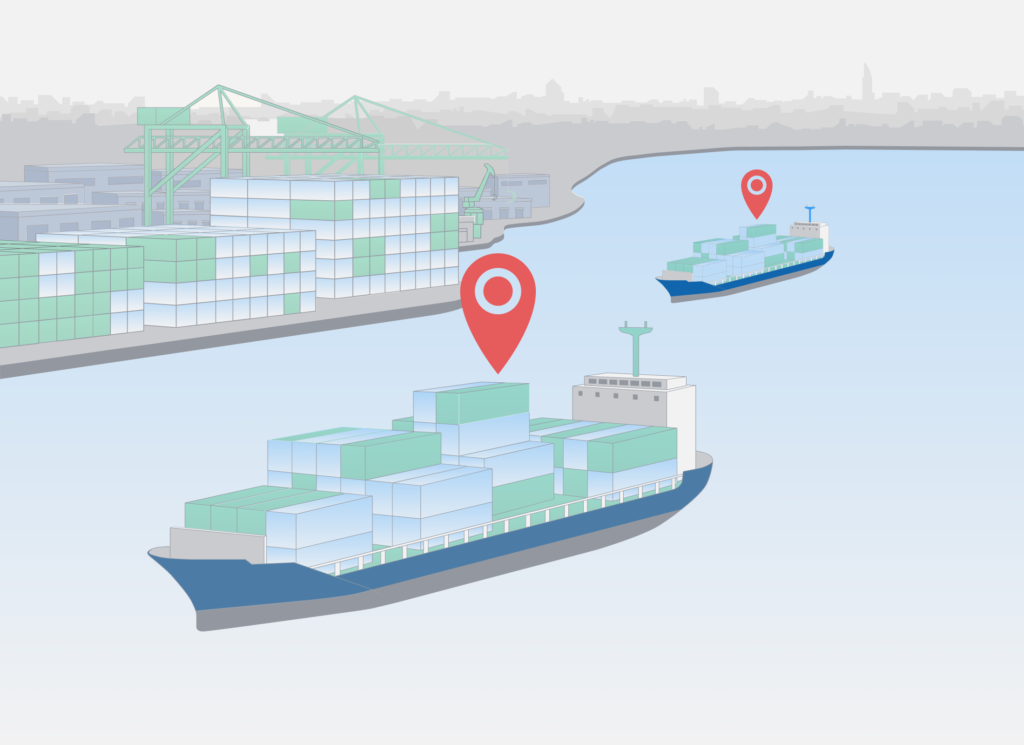 Why is it worth implementing?
Technologies can bring shipping companies much greater results than can imagine and offer better prospects for development and scaling. In that way, a lot of processes can be renewed to increase efficiency. Analysis of a large amount of data allows you to select the best solutions and implement them immediately. You can get better results every time and benefit from them by reducing your costs many times over.
absence of downtime and better delivery conditions of goods
increase the economic efficiency and productivity of all processes
implement route planning to calculate the most efficient version in terms of fuel consumption
monitoring of external conditions to build an optimized route
monitoring of external conditions to build an optimized route
cost reduction
round-the-clock monitoring of processes
The future isn't coming, it's already here
The maritime industry has a wide range of options for using data science services, but its implementation is still in its infancy. Technology implementation is about sustainability improvement, time, and money savings for the entire industry.
Data analytics offers better opportunities to make all processes on the vessel predicted and optimized. The cargo tracking function becomes available for buyers, and better control of storage and delivery conditions is available for carriers. Artificial Intelligence in ports allows us to calculate of the time for loading containers and forecasting the next segment of the path. It affects the ship's fuel consumption and, accordingly, the cost of delivery. Since both carriers and port operators save with AI, the customers can also enjoy better pricing.
Data science services offer solutions with new technology`s sight and their use helps the achievement of better results. Implement new technologies in order to take leading positions in the market.