AI and ML are terms that nearly everyone has heard of these days and it is the force behind many modern technological comforts that are now part of our day-to-day lives. AI and ML trends prediction in 2023 is important for understanding the direction of movement and the development of other areas of business.
The two biggest whales of new technologies have repeatedly shown the importance of their implementation in different areas. So it is not surprising that the global market will become more and more addicted from there. AI and ML follow the tendency to continue advancing and becoming more integrated in the coming years. And 2023 is a good time to strengthen their positions.
In that year we'll see significant improvements in their accuracy and usefulness that will be a base for the future of business and technology. So, let's get acquainted with the most promising trends that await us in the near future.
NLP and ML Interaction: Chatbots Revolution
NLP technology has been dealing with chatbots for several years. But using only one possibility of giving and receiving information for users is not enough. Inappropriate context, failure with customer service, misunderstanding the request, and imperfect voice assistants can hurt rather than help your business. What to do with this?
Machine learning is focused on creating a software system that can learn from their own observations and past experience. Simply put, it allows the NLP algorithm to learn from every new conversation and thus improve itself autonomously through practice. When it comes to our natural language, there is an abundance of different types of inputs and scenarios. It's impossible to program for every case imaginable. Using customer service NLP, developers organized and structured masses of data to perform tasks. Among them are automatic summarization, automatic suggestions, translation, recognition of named objects, selection of connections, sentiment analysis, speech recognition, and topic segmentation. ML technology at the same time uses data correctly and is suitable for a particular situation. This symbiosis makes it possible to cope with challenges and raise customer service to a new quality level without involving additional staff.
What is the benefit?
There are two important benefits that can give you additional points against the background of others: natural conversation and an instantly right answer. Using improving chatbots, users can have natural conversations that are based on previous experiences. In addition, it results in better interpretation and helps to get the information they want instantly and in fewer steps. It elevates the user experience by interacting and, of course, their satisfaction with your company.
In 2022​ OpenAI released an Optimizing Language Model for Dialogue named ChatGPT. It was the most advanced chatbot of that time, that could generate human-like text responses to prompts. This made it useful for a wide range of applications, such as creating chatbots for customer service, generating responses to questions in online forums, or even creating personalized content for social media posts. But it also made mistakes in understanding the context or formulation of the answer. This year offers us new opportunities to increase the accuracy of a machine learning model – by implementing deep neural networks technology. This update allows for more efficiency due to a larger database on which the model learns. So we can predict more interest in chatbots as a good business tool.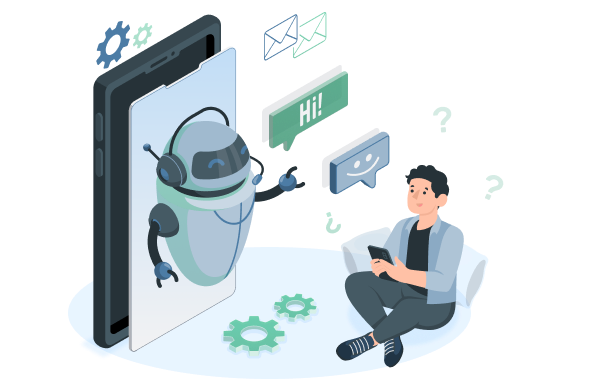 Completely Transformation of Security, Risk, and Fraud
Cybercrime is growing because of the evolution of threats and their techniques to attack systems and defenses. Therefore the important decision is to use artificial intelligence to stay at least one step ahead of attackers, errors, and system failures. One of the most discussed points is also sensitive information protection. ML and AI are believed to be crucial in the role of protecting private data and securing organizations.
Improved machine learning could be useful in the financial industry to better detect and prevent fraudulent activity. By analyzing patterns in data such as transaction history and customer behavior, artificial intelligence, and machine learning algorithms can identify unusual activity and alert financial institutions to potential fraud. This reduces the risk of financial losses due to fraud and provides a more secure experience for customers. Lowing credit card fraud brings greatly benefited society, but the evolving social contexts and applications of these technologies often leave more questions than answers – in terms of rules, regulations, and moral judgments.
For example, we can implement large-scale ML capabilities that allow them to pull data from contacts, chat, and voice operations, process data to make predictions in near real-time, and provide that intelligence to managers and supervisors. Managers and supervisors can check this data to identify anomalies. These analyses of anonymized data – whether publicly disclosed or privately held – are capable of yielding valuable results and insights on public health questions across populations.
But there is another side to this idea: while done with 'good' intent, can undermine a basic goal of many privacy laws. So we should create effective protection against fraud using only the allowed personal data of users.
Personalization of Health Solutions: New Era of Flexibility
The area of healthcare has long been using technologies to improve the processes of disease detection and more effective treatment. This allows us to confidently move forward and make services better every year. For example, one of the latest implementations is the use of VR technologies in telemedicine, which was successfully accepted by users and deserved an excellent grade. However, 2023 predicts an even bigger breakthrough in this field, taking flexibility and personalization as a guide.
Telemedicine is expected to grow from $49.9 billion in 2019 to $277.9 billion by 2025. It has emerged as a new means of transmitting medical care and information. Patients and providers have realized that for many conditions, care can be provided more efficiently and cost-effectively at a distance. There is an increase in home-based care driven hugely time- and cost-efficient compared to inpatient care. Also, there is evidence that shows that a familiar environment and proximity to the family can have a positive effect on patient outcomes, as well as being.
From theory to implementation
During this year, the greatest changes will be in the personalization of medical treatment. The most advanced and precise forms of personalized healthcare take into account a person's genetic information and can help healthcare practitioners predict how effective specific drugs will be or whether someone is more likely to suffer from side effects. Of course, it will happen with the help of data science in 2023. By analyzing large amounts of patient data, artificial intelligence, and machine learning algorithms could identify patterns and trends that may not be immediately apparent to human doctors. This could lead to more accurate and personalized treatment recommendations and potentially improve patient outcomes.
The term personalized healthcare is also sometimes used to allow patients to make more choices about how their care is planned and delivered. This usually involves drawing up a personal treatment plan for an individual, considering their own circumstances, opinions, and beliefs when making choices about how and where they should be treated.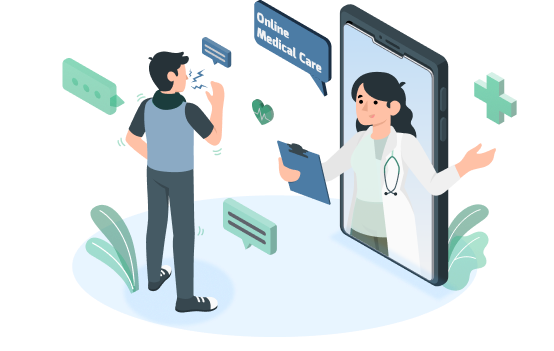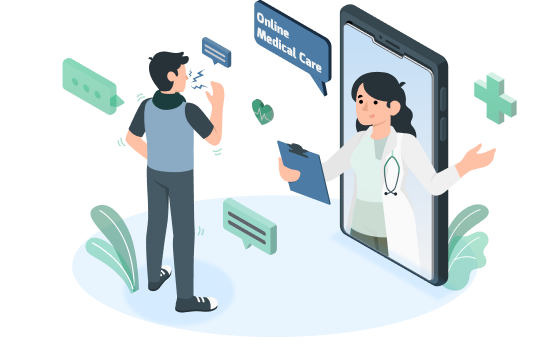 Better Personalized Advertising
Today, AI is quickly becoming the future of advertising. Advertisers are already using AI to identify and segment audiences, build ad creative, test ads, improve ad performance, and optimize spending—all automatically, in real-time, at scale. AI will drive the future of customer experience and it is a fact.
"Digital engagement has become the default rather than the fallback, and every interaction counts. While the emergence of automation initially resolved basic FAQs, it's now providing more advanced capabilities: personalizing interactions based on customer intent, empowering people to take action and self-serve, and making predictions on their next best action." – Jessica Popp, CTO of Ada
Advanced AI learns from data to do better analysis and then make predictions and recommendations accordingly. It is also necessary to scale operations and properly understand and respond to what customers are saying. In this way, brands can learn what their customers want and plan accordingly. Getting customers right is very important, especially for service companies. A personalized, clear selection of recommendations allows you to retain customers and show them your care together with a profitable offer. For example, by providing better recommendations with the help of machine learning-enabled algorithms, Netflix made nearly $1 billion which they'd lost otherwise due to the cancellation of the subscription.
With the help of AI, any organization can create a great "personalized customer experience" at a very low cost. The results exceeded expectations, so the work in this area does not stop. And of course, 2023 will bring us new opportunities for advertising and personalized customer experience.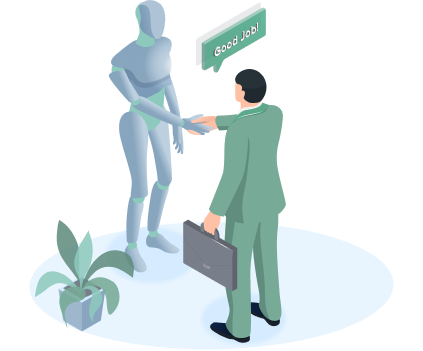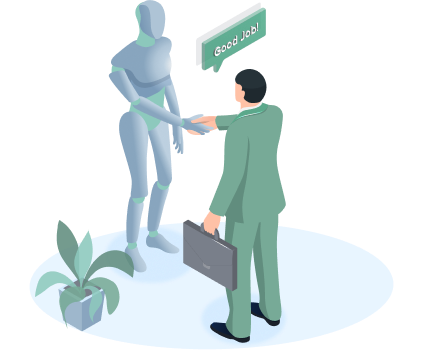 To Sum Up
AI and ML have long been a part of many areas of business and offer more new opportunities. Algorithms for working with data are doing their job better and better, giving more accurate analysis every time. As machine learning becomes more sophisticated and easier to use, it's likely that we'll see it being applied in a wider variety of industries and sectors.
In 2023 AI and ML technologies will continue to be a promising and rapidly growing field. In the near future, it will present many interesting innovations. Large language models, advanced machine learning analysis, and global security solutions are technologies that will gain significant importance. In order to be on the same wavelength with innovations, let us choose the appropriate solution for your business right now. Our specialists will develop the best solutions that help your business be more successful.