E-commerce monitoring & intelligence platform drives
2x growth
helping Amazon businesses on various markets
More and more e-commerce businesses are investing in machine learning, artificial intelligence to transfer customer experience to the next level. The intense competition, a huge amount of products, the lakes of raw data, make business owners implement data-driven strategies straight off. That's actually what our partner and customer does: a company that provides e-commerce analytics and business intelligence for online store owners, has been searching for skilled data scientists for their team extension.
Our client is a successful platform for providing statistical data to e-commerce services around the world. They provide services that help the world's leading brands power their e-commerce business: detect insights to improve sales performance, implement data-driven solutions to increase conversion rate in particular product categories, and tie and optimize the performance of online and offline stores together.
Maximize product visibility
Improve supply chain management
Monitor competitor and retailer price dynamics
Provide data predictions to boost advertising ROI
Analyze in-stock/out-of-stock products to optimize availability issues
Track user behavior
Data Science in Action: Machine Learning for E-commerce Platform
Our team of Data Scientists has evaluated different versions of models autonomously, as well as changed the model evaluation pipeline in Kubeflow. In addition, due to the fact that the project uses GCP, we need to work a lot with Google Cloud, BigQuery and BigTable cloud storage.
Check up a few machine learning use cases introduced in e-commerce platform:
1.  Using the graphics below, sellers can analyze personal as well as competitors' sales performance of the various products under one brand over a specific period of time.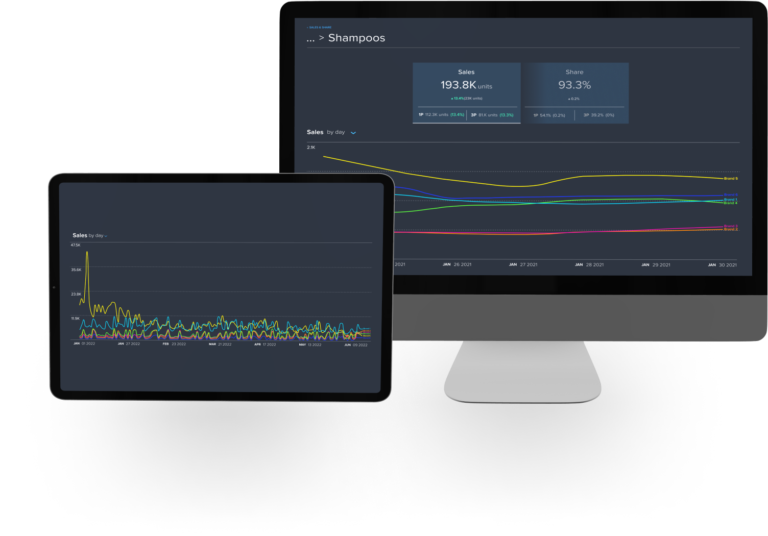 2. Also, the retailer can evaluate the sales performance of multiple brands in general category or particular product under one brand.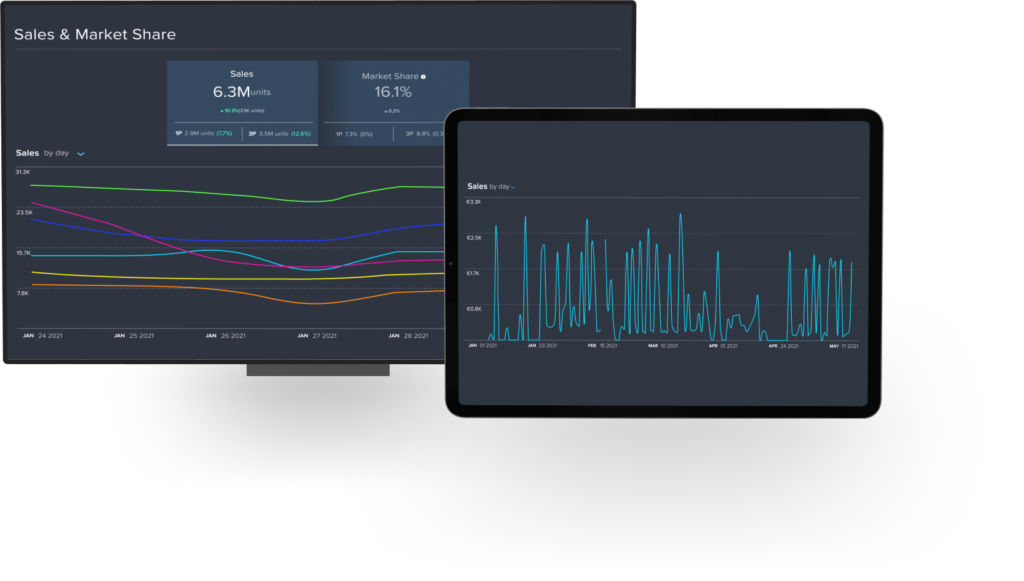 3. Customers can see the visualization of their personal or competitors' year or month sales in the following graphic.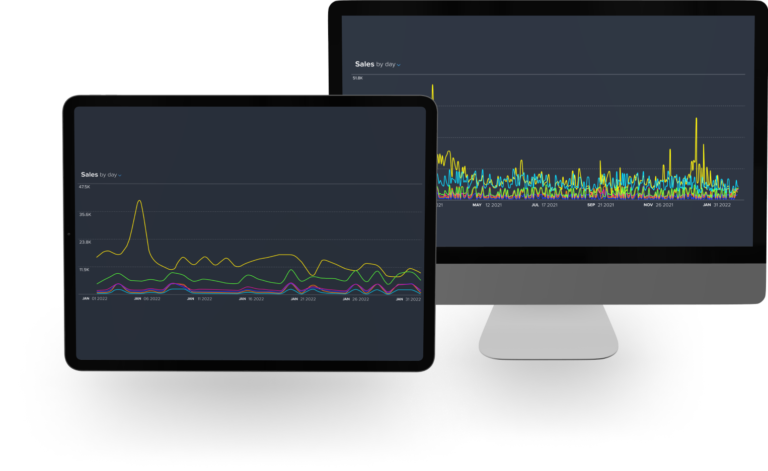 4. If the salers want to analyze the statistics of product`s sales for one category they get the graphic below. In addition to all of the above the retailers can analyze the competitor`s sales for one product for a certain period of time.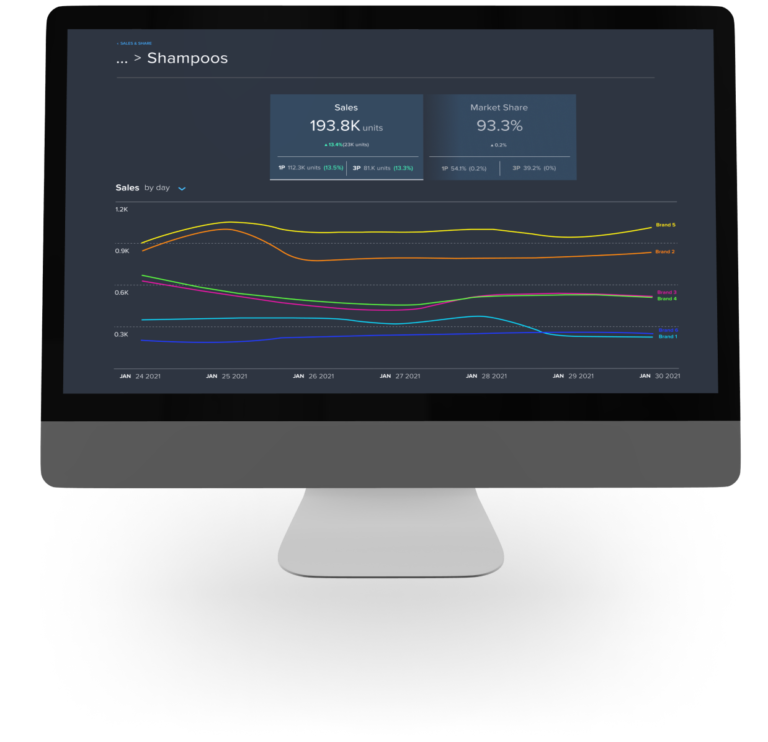 Benefits working with Amazinum team
End-customers of the service saved more than 1000 hours, replacing manual labor with machine;
Accurate calculation and predictions based on real data allowed brands and manufacturers to improve services Improve work with their customers
Personalized decisions on the prices of products, their popularity and competitiveness had
a positive impact in the form of increased income
With the help of machine learning algorithms, a historical curve was created that determined the availability of goods and predicted when goods would not be available. In this case, the customer could choose the region, store, period, and category of goods and see if the desired product is available.
Thanks to this solution, sellers can:
Increase their sales among competitors and improve their rating
Obtain data on the volume of their products and products of competitors
Improve sales strategy
Analyze traffic and easily predict stock trends
Monitor the price dynamics of competitors and retailers
Get information about which product is more profitable and have to be able to invest in its advertising
Let's discuss how Amazinum Data Scientist can assist you with ML, AI for your business growth